Price Increase Survival Guide for School Owners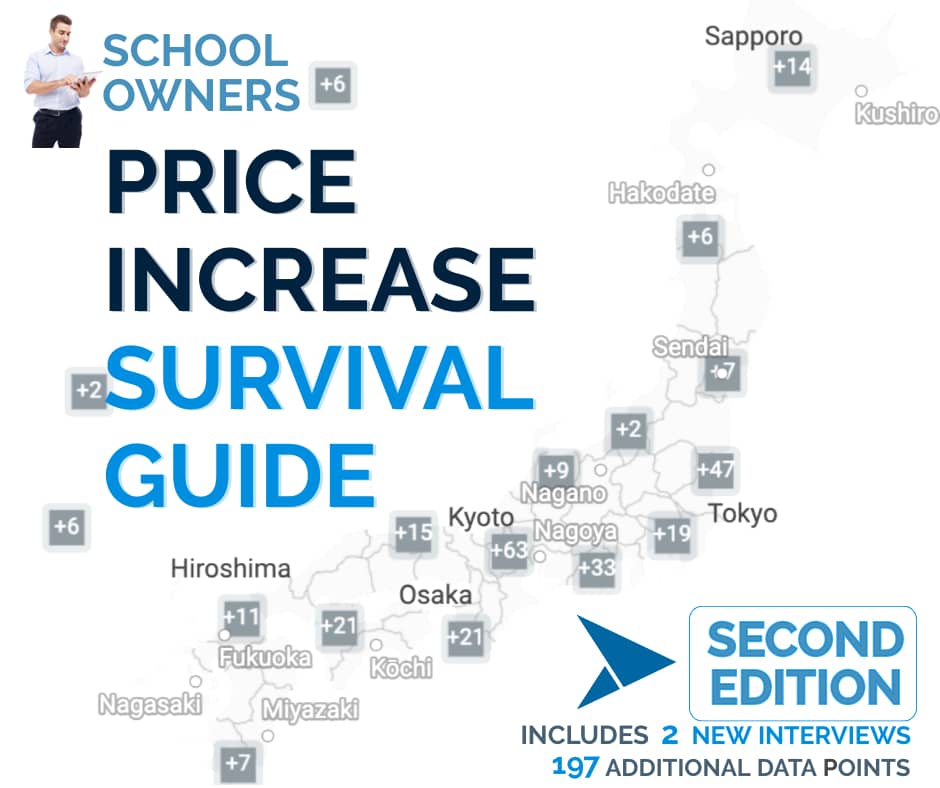 for SCHOOL OWNERS
The Good News about Raising Prices
If you have considered raising prices before but haven't done so because you feel guilty, worried about student numbers going down or would just rather stay the course than deal with calls from upset customers, you are not alone. The good news is price increases are normal, expected and go over well if done the right way. This guide will help you to understand the average pricing range and give you examples of schools that have recently raised their prices successfully.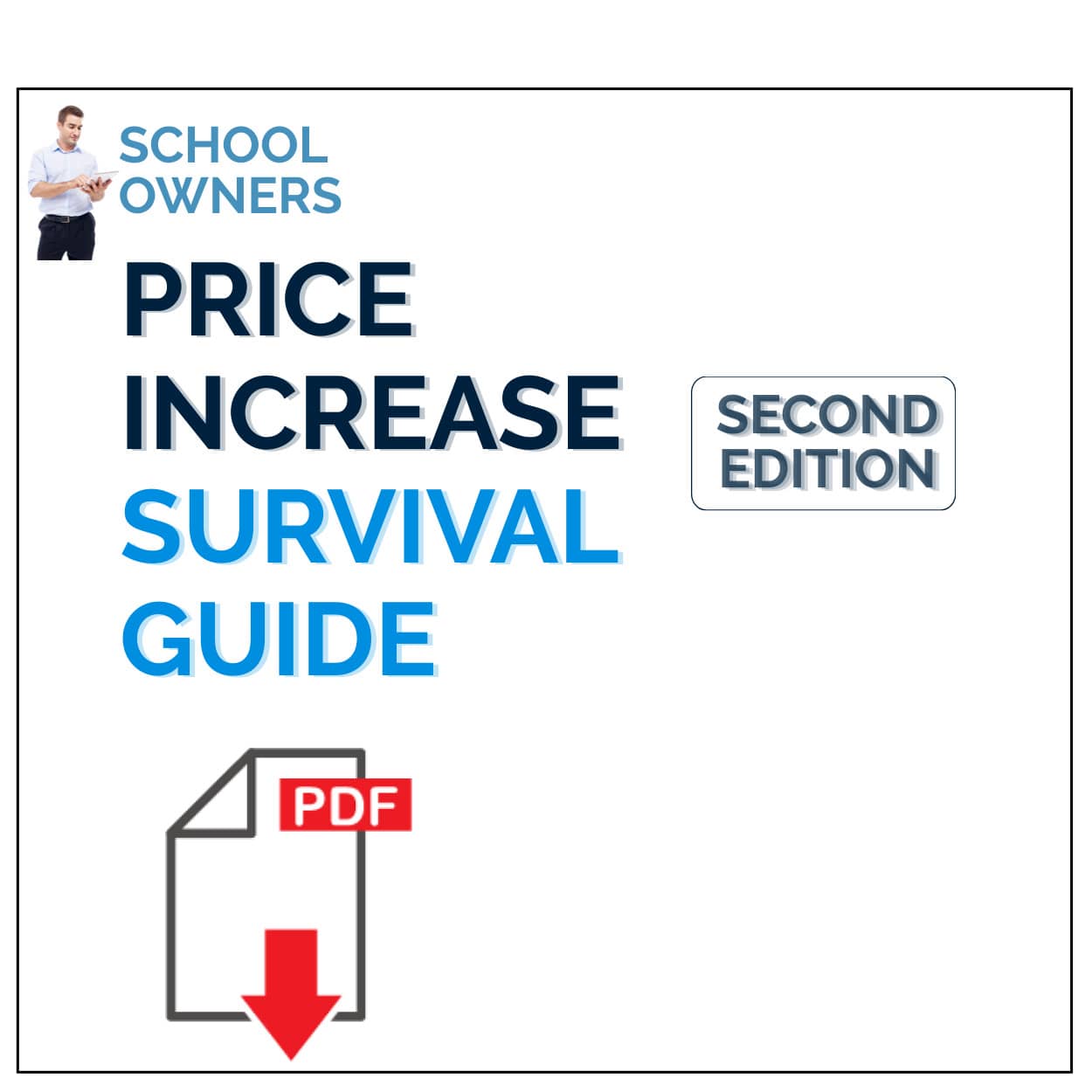 Click to Get the Price Increase Survival Guide Second Edition
Sincere Thanks!
A heartfelt thanks to Tyson Batino for his contributions to this helpful guide. Discover more about Tyson and his business at https://tysonbatino.com/ and https://scalingyourcompany.com/.
Additionally, we express our deep gratitude to these four independent school owners whose insights, experiences and expertise have proven invaluable:
David Chandler
Ryan Hagglund
Adam Johnson
Junpei Tamura
To everyone involved, your knowledge, sharing and commitment are greatly appreciated. Thank you!
Price Survival Interviews: