Stand Out from the Competition: The 3 Advantages of Differentiated Instruction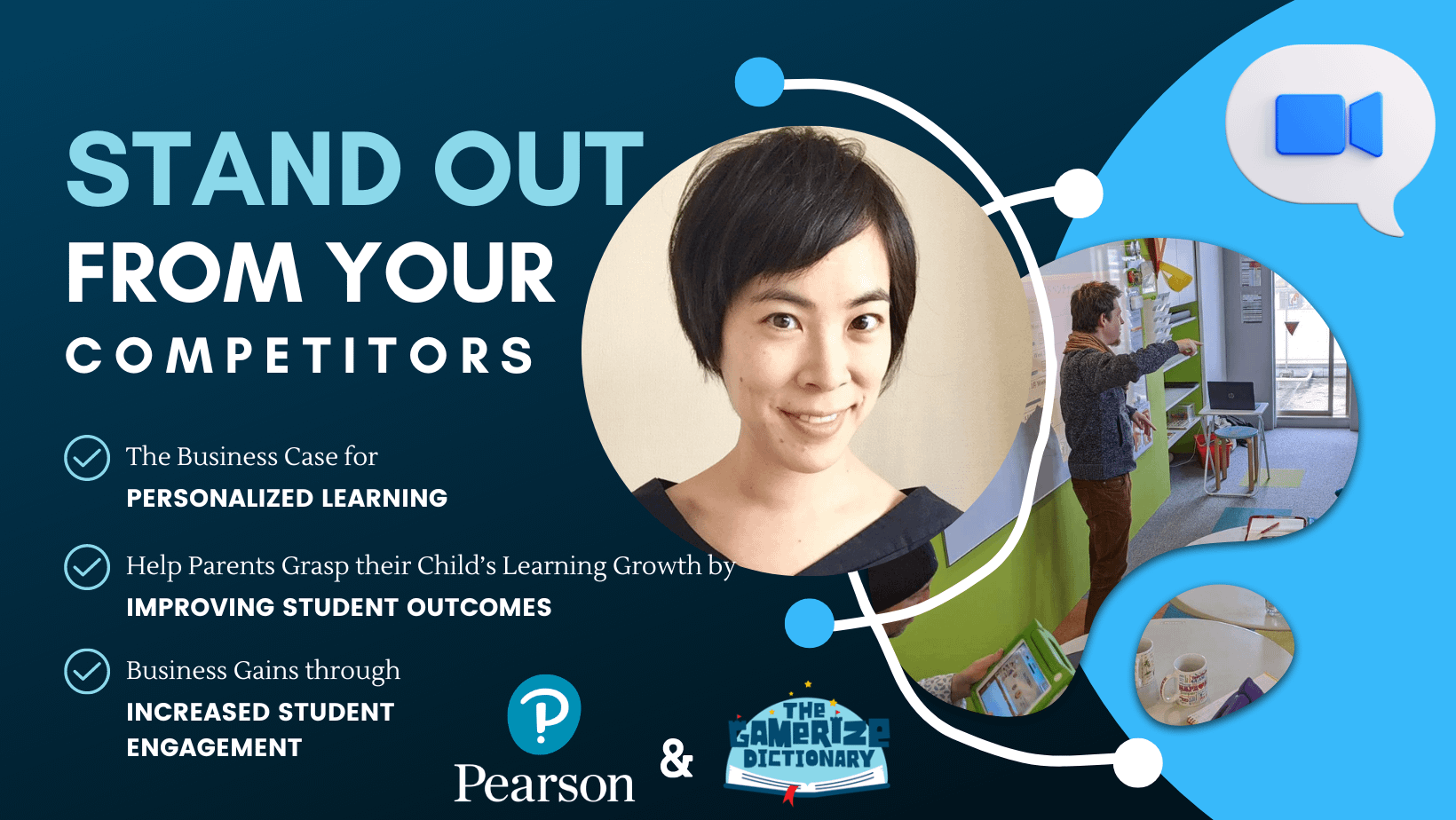 If you're frustrated with trying to communicate with parents about their child's progress in English and are looking to add a unique and personalized approach to English language learning in your business, join us for the Stand Out From the Competition: The 3 Advantages of Differentiated Instruction webinar.
In 60-minutes you'll hear from English school owner Adam Kardos, founder of the Gamerize Dictionary, and Kayo Sato, ELT Portfolio Manager for the Asia region at Pearson, who will explore 3 advantages of differentiated instruction for your organization.
Kayo brings a wealth of experience in editorial and content development, sales, project management, localization, and business development. Adam has championed the creation of the Gamerize Dictionary after over a decade as a school owner, award winning curriculum developer and teacher/trainer.
Together, they'll unpack 3 advantages of differentiated instruction and show you how to apply them practically in your business.
Discover:
The importance of personalized learning for your business
How differentiated instruction can improve student outcomes and help parents understand their child's progress
How meaningful English learning can impact the growth of your business
Don't miss out on this opportunity to enhance your business and create a more meaningful learning experience for your students.
Register now to stand out from the competition!
* I have read and agree to the Privacy Policy.
* You will be added to Gamerize and Pearson's newsletter database
* Data will be hosted on a server located in the United States.